G
R
A
P
H
I
C
D
E
S
I
G
N
I
N
G
G
R
A
P
H
I
C
D
E
S
I
G
N
I
N
G
Website Or Mobile Application
Home / Industory / Graphic Designing
Why web development services are in demand?
Graphic design is the art and practice of creating visual content to communicate information to a specific audience. This can include designing logos, brochures, websites, packaging, and more. Graphic designers use a combination of typography, photography, and illustration to create visually appealing designs that effectively communicate the desired message. They often use specialized software such as Adobe Illustrator, Photoshop, and InDesign to create their designs.
Graphic design services are in demand for several reasons: Effective visual communication: Good graphic design helps businesses communicate their message effectively and stand out in a crowded market. Branding: Graphic design plays a crucial role in creating a consistent brand image and identity for businesses. Marketing and advertising: Graphic design is a key component of marketing and advertising efforts, helping businesses attract and engage customers. Digital transformation: With the rise of digital media, graphic design has become increasingly important for businesses looking to establish a strong online presence. Increasing competition: As more businesses enter the market, the competition for customers has increased, making it more important for companies to have professional, high-quality graphics.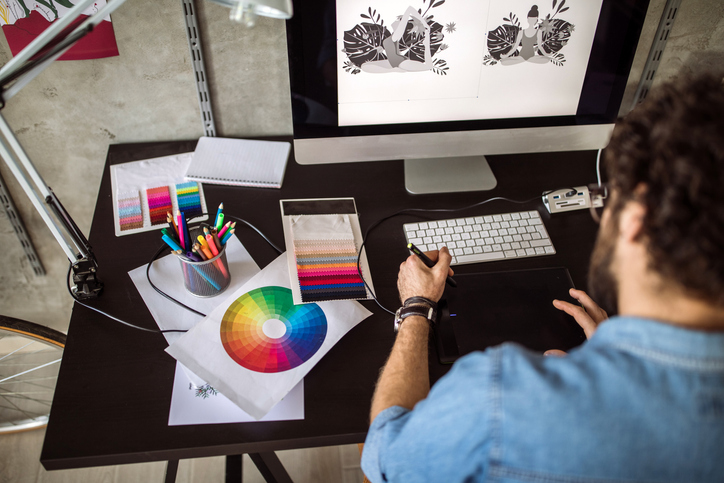 WE LOVE TO SHARE, THE WAY WE WORK.
Want to promote your business online? We begin with your business research;
Team HindSoft with their experience and professional approach gives you the superb solution.